Sharon specializes in working with women who are facing a major life transition such as widowhood, divorce, downsizing or retirement. These are significant events that come with challenges and personal costs. Learning to embrace these life transitions can present opportunities for growth, allowing women to control their finances.
Sharon has worked in the financial industry since 1993 and joined the team in 2014. She holds two bachelor degrees: a Bachelor of Commerce (Finance) from the University of Calgary and a Bachelor of Science from the University of Alberta (Zoology and Psychology). In addition, she completed her Financial Management Advisor (FMA) designation in 2007, her insurance licensing in 2014, and now holds her Certified Financial Planner designation. Sharon is also US licensed in the state of California. She enjoys analyzing her clients' entire financial situation including investment management, and advising on areas for potential improvement.
Originally from Vancouver, BC, Sharon currently resides in Victoria. She enjoys spending time with her family. When she is not working with clients, Sharon enjoys boating in the Gulf Islands, hiking the local trails, travelling wherever planes fly, and gardening what the deer leave behind.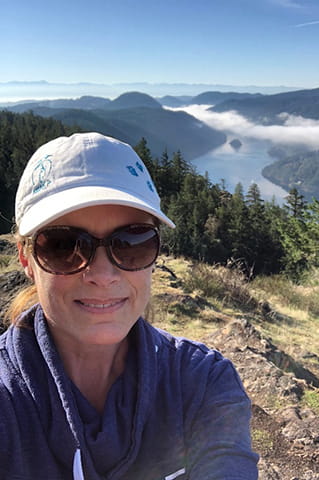 The most widely recognized financial planning designation in Canada and worldwide, the Certified Financial Planner® designation provides assurance to Canadians that the design of their financial future rests with a professional who will put their clients' interests ahead of their own. CFP certification is considered the standard for the financial planning profession worldwide. CFP professionals have demonstrated the knowledge, skills, experience and ethics to examine their clients' entire financial picture, at the highest level of complexity required of the profession, and work with their clients to build a financial plan so that they can Live Life Confidently™.