Congratulations to Lisa Hill for her successful completion of the Directors Education Program leading to the distinguished Institute of Corporate Directors designation.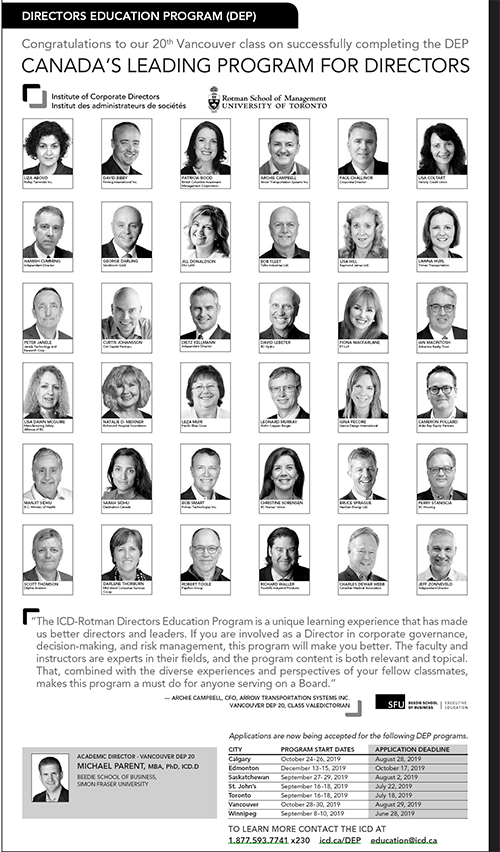 ---
November 2017
Check out Paul's Sunday Spotlight interview with CHEK News where Paul discusses what Canadians can expect with interest rates and how they can avoid financial hardships.
---
Paul is becoming a true TV personality! Watch him on the following clip of The Wealthy Life as he shares his expertise about the best way to teach your kids good money attitudes.
---
September 23, 2017 – Autism Walk
In his spare time, Dimitri was instrumental in organizing and raising awareness for autism through the First Autism Speaks Canada Walk in Victoria. It was well attended for the first ever walk, 59 walkers participated, a number of volunteers helped out with the walk and BBQ, and the Colwood Fire Department was on hand with their truck and to show their support. A huge THANK YOU to all who donated and helped raise $4300!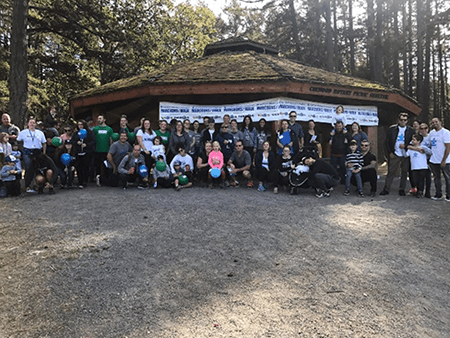 ---
Our team is expanding! This past summer Lincoln and his wife welcomed a healthy baby boy, Michael, into the world. Michael arrived on July 2nd, weighing in at 6 lbs., 8 oz. We couldn't be more excited!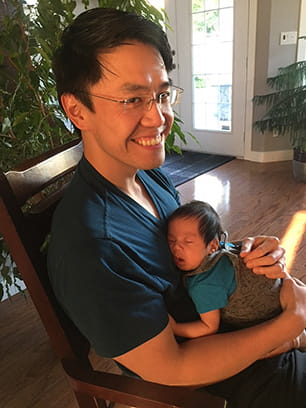 ---
June 2017
This year's Father's Day Prostate Run/Walk was a huge success! A big thanks to all who participated as runners, walkers, volunteers, organizers, fundraisers, donors and promoters of the event. This is a cause we hold dear and we're proud of everyone's time and support.
Check out Paul in the following CHEK 6 segment: http://www.cheknews.ca/hundreds-participate-in-the-raymond-james-fathers-day-run-for-prostate-cancer-338796/
---
June 2017 – Big Riders Making A Big Difference for Prostate Cancer.
Big Ride BC update
RJ Cycling Team in final leg of BC Crossing! Hats off to Lisa Hill and our incredible team of cyclists who are part of the Big Ride BC contingent who finished their final leg cycling across British Columbia. The Big Ride BC team is made up of a team of Raymond James associates from Kelowna, Vancouver and Victoria who are putting their "pedals to the metal" and travelling over 1,000 KM to raise funds to support both the Raymond James Father's Day Walk/Run in support of prostate cancer, as well as the Raymond James Canada Foundation. Their first three days of their journey started at the Alberta border and traversed the tricky (and steep) Rogers Pass through the Rockies. Here is a cool video that captures the spirit and the effort of our riders. The Big Ride BC team completed their six day ride and joined colleagues and others at the starting line of the Victoria Father's Day Walk/Run Sunday, June 18. Congratulations to all of the members of the team. Go team go!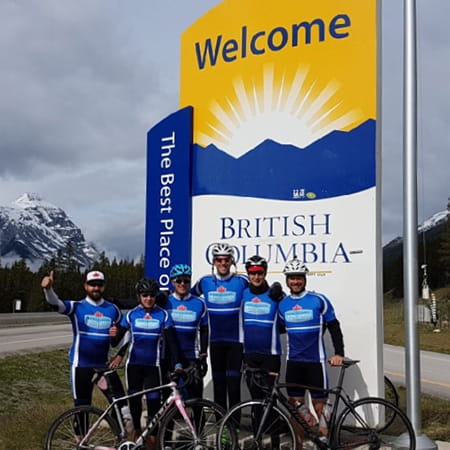 ---
May 2016
We're excited to expand into the Westshore community with the opening of our new Raymond James office on Langford Parkway.
http://www.cheknews.ca/raymond-james-westshore-183029/